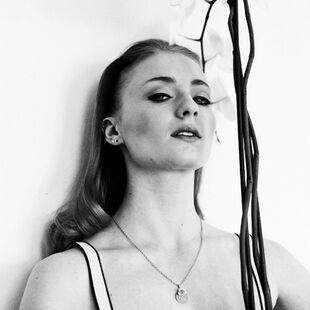 Lerys is a sorcress woman who originates from Azora, and caused its downfall and curse. 
Appearence
Edit
Lerys is a pale-skinned woman. Her hair is a dark purple with "white" roots that are actually a very, very light blonde. Her eyes are a lavender colour. She wears black lipstick and eyeshadow that looks like powdered coal smeared onto her eyelids.
Write the second section of your page here.